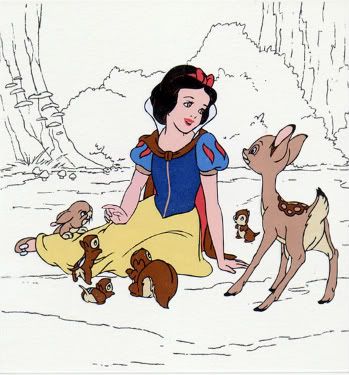 SO THIS IS WHAT MORNING LOOKS LIKE? I MEAN IV'E HEARD OF IT,SURE,I SEE IT ON TV AND IN MOVIES,MY MOM TALKS ABOUT IT SOMETIMES,BUT IT'S KINDA LIKE ALOE VERA JELLO OR KANGAROO MEAT,YOU KNOW IT'S REAL BUT IT SEEMS A LITTLE RIDICULOUS.SOMETHING ONLY AN ELITE FEW HAVE EXPERIENCED.NOT REALLY TANGIBLE.
YET HERE I AM,AWAKE WITHOUT THE AID OF AN ALARM..
LOOK! THERE ARE PEOPLE OUTSIDE,WALKING.WHAT ARE THEY DOING? WHAT IN GOD'S NAME COULD THEY POSSIBLY BE DOING UP AT 9:30 AM? HOW DID I GET HERE? THIS IS NOT A CIRCLE IN WHICH I TRAVEL.MORNING,YOU ARE A STRANGE AND UNKNOWN PLEASURE.
YOU SEE,MY BODY SHUT DOWN YESTERDAY AFTER A 16 DAY BENDER,DURING WHICH I WAS KEEPING MYSELF ALIVE ON A DRIP OF ALKA SELTZER,IMMODIUM.AIRBOURNE AND ZANTAC.OVERWORKED AND UNDERPAID,MY LIVER HAD HAD ENOUGH AND GOT THE REST OF THE ORGANS TOGETHER AND WENT ON A STRIKE.WITH NO POSSIBLITY OF HAVING A DRINK,EVEN TO QUELL THE RAPID AND THREATENING PACE OF DRUMMING IN MY CHEST,I ATE FOOD, AND DRANK WATER.I WATCHED MOVIES AND CARTOONS IN MY BED AND FELL ASLEEP LIKE YOU WOULD IF YOU WERE THE KIND OF PERSON WHO COULD "FALL ASLEEP".
SO HERE I AM.AWAKE.IN THE MORNING.I FEEL THE NEED TO REGALE MY NOCTURNAL FRIENDS WITH TALES OF THIS STRANGE AND UNKNOWN LAND."YOU'LL NEVER GUESS WHERE I WAS!","THEY HAD BAGELS! LOTS OF THEM!".I CAN PICTURE THE LOOK ON GREGG FOREMAN'S FACE WHEN I BLOW HIS MIND WITH A DESCRIPTION OF THE MORNING SUN."THE SUN? IN THE EAST YOU SAY,AND YOU EXPECT ME TO BELIEVE THIS MADNESS!?".
YES.IT'S TRUE.THE MORNING EXISTS.THERE ARE CHILDREN HERE.PEOPLE WALKING DOGS.OLD LADYS WITH SUN UMBRELLA'S.I JUST SAW A BUTTERFLY! ARE BUTTERFLIES EVEN ALLOWED ENTRANCE INTO PHILADELPHIA? WAIT...A BIRD JUST LANDED ON MY SHOULDER AND TOLD ME WHAT BILL MURRAY SAID TO SCARLETT JOHANSSON AT THE END OF LOST IN TRANSLATION.
I THINK I SHOULD LIE DOWN.