I REALIZE ITS GETTING CLOSE TO BABY JESUS'S B DAY FREAKOUT,BUT I'M JUST GONNA THROW OUT A FEW ISL GIFT SUGGESTIONS FOR THOSE STILL HAVING A HARD TIME FINDING THE PERFECT GIFT FOR THE PERFECT MAN (me,not jesus..he doesn't need shit).
SO..HERE WE GO.
1.COOL SWITCHBLADE..
I HAD ONE OF THESE BAD BOYS WHEN I WAS TWELVE.I TRADED IT TO MY FRIEND FOR A GUITAR AND AMPLIFIER,AND WHILE I OBVIOUSLY GOT THE BETTER END OF THE DEAL...I WANT IT BACK!!
2.GIANT DEAD ANIMAL..
THIS GUY WAS JUST CHILLIN IN THE WOODS ONE DAY AND SOME TOOL BAG SHOT HIM TO DEATH,CUT HIM IN HALF AND MOUNTED HIM SO SOME RICH ASSHOLE COULD HAVE A BEAR COMING OUT OF HIS WALL.I WOULD LIKE TO BE THAT RICH ASSHOLE..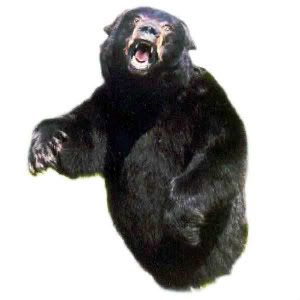 3.NIKE AIR 90'S..
THESE ARE THE ONLY SNEAKERS THAT ARE WORTH A SHIT IN MY OPINION."THEY MAKE YOUR FEET LOOK CUTE".EITHER OF THESE COLORWAYS WILL BE FINE..size 10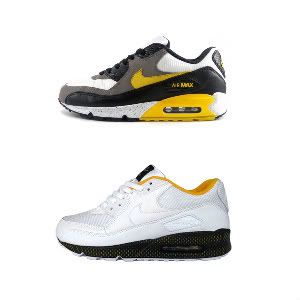 4.IT'S NO MASERATI GHIBLI BUT..
THIS TASTEFULLY REFINISHED FIREBIRD WAS NOT REALLY MY FIRST CHOICE,BUT LETS FACE IT.WHO'S GONNA ACTUALLY BUY ME A 71 MASERATI GHIBLI...
SIDENOTE: I PREFER BLACK,RED OR WHITE LEATHER INTERIOR.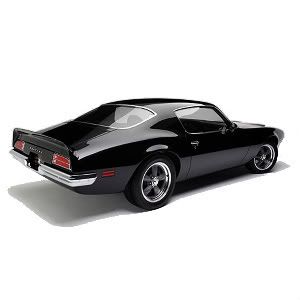 5.YSL COFFIN NAILS..
IF YOUR GONNA SLOWLY KILL YOURSELF,DO IT IN STYLE! THATS WHAT I ALWAYS SAY...A WOMAN THAT WORKS FOR YVES SAINT LAURENT TOLD ME THEY STOPPED MAKING THESE AND THAT IF YOU CAN ACTUALLY FIND THEM THEY ARE EITHER OLD AS SHIT OR FAKE CHINESE ONES.EITHER WAY I WOULD LIKE A LIFETIME SUPPLY OF THESE OLD ASS/CHINESE YSL CIGARETTES..
6.GOLD PLATED TECH'S (WILL EXCEPT GOLD PLATED TECH 9'S AS WELL)
DID YOU KNOW THEY STOPPED MAKING TECH 1200's!? YEP THEY DID.THE BEST PIECE OF DJ EQUIPMENT EVER CREATED..ANYHOW,THESE BLACK AND GOLD ONES MATCH MY CIGARETTES SOOOO..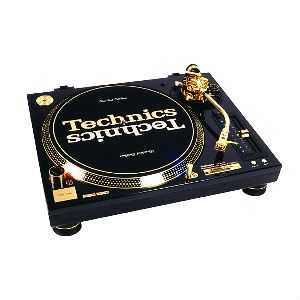 7.BLACK POM -A- POO
LOOK AT THIS MOTHERFUCKER!! HE'S AN EWOK..A REAL EWOK,BUT WITHOUT THAT WEIRD BURLAP EARTHTONE THING GOING ON..
8.LOOK SHARP'S
IV'E WORN MINE OUT AND THEY HAVE HOLES IN THE BOTTOM SO WHEN IT RAINS MY FEET GET WET.TOTALLY UNEXCEPTABLE..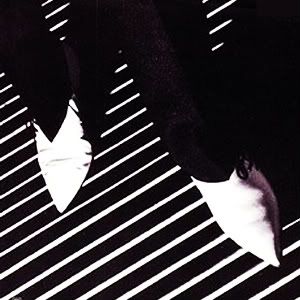 9.MARC JACOBS MOTORCYLE JACKET
EVERYONE SHOULD HAVE AT LEAST 8 MOTORCYLE JACKETS,AND I ONLY HAVE 7.I CUT THIS DICKWORMS FACE OUT OF THE PICTURE CAUSE LOOKING AT ANYONE BUT ME WEARING THIS JACKET IS KINDA LIKE WATCHING YOUR GIRLFRIEND GET IN THE HOT TUB ON AN EPISODE OF THE JERSEY SHORE.."I DONT CARE IF THERE WAS HOUSE MUSIC PLAYING!! HE SHOULDN'T HAVE BEEN WEARING YOU!!"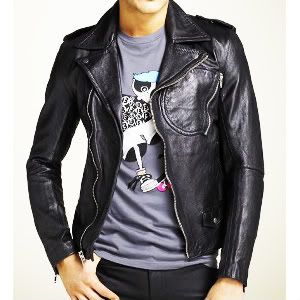 10.LUXURY SATIN BED
THIS BED SAYS TWO THINGS TO ME...
"WELCOME HOME KILLER,YOU DESERVE THE VERY BEST AND I'M READY TO FUCKING LAY IT ON YOU"
AND..
"BE CAREFUL OF PECKER TRACKS"