THIS SATURDAY (june 14th) CELEBRATE THE UNITY (AND THE LOVE AND THE HAVING OF FUN) WITH I.S.L AND HIS OLD FRIEND AND NYC BROTHER FROM ANOTHER,
ACID TEST DJ
, SPIRIT BEAR.TOGETHER WE ARE AN UNSTOPPABLE FORCE,A TSUNAMI OF DJ GREATNESS,A CRAZY TRAIN ON A ONE WAY TRIP TO DISCO NIRVANA.
EACH SONG THAT IS SELECTED WILL IMPLODE IMMEDIATELY AFTER ITS PLAYED,NEVER TO BE HEARD AGAIN,ONLY ITS SOUL WILL LINGER IN THE HEARTS OF THE FEW BLESSED VESSELS WRITHING IN ECSTASY ON THE MAGIC CARPET THAT IS THE 700 CLUB DANCEFLOOR!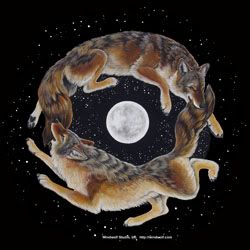 SEE THE MUSIC IN A BLINDING TECHNICOLOR EXPLOSION.FEEL THE LIGHT MAKING LOVE TO YOUR INSIDES AS YOUR SOUL IS TRANSPORTED TO AN ALTERNATE DIMENSION WHERE EVERYTHING RULES.EXPERIENCE THE WHITE MAJICK AND WIZARDRY OF..
UNITY JAM 09...
TAKE A BITE OF PEACH ...
ACIDTEST DJ'S - FOR YOUR MENTAL (mixtape)